Total costs for transacting real estate range between 1.5–2.5% of value. Blockchain offers the opportunity to mitigate a significant proportion of these costs through transparency (disclosure and due diligence), simplified marketing, and transaction automation. A further benefit of executing real estate transactions in blockchain systems is the opportunity to develop new forms of fractional ownership.
Using the ERC-721 token to carry out transfers of houses, land and other 'tokenized' properties through smart contracts in the Ethereum blockchain. The attributes of the ERC-721 will be used to allow buyers and sellers of real estate to store property records in the Ethereum blockchain. This new feature will allow the property purchase process to be executed in an intelligent contract, with the actions planned for each of the parties involved: the seller, the buyer, the real estate agent, the authorities and the legal representatives. Historical property transactions may be stored in some cases, depending on the legislation.
The user-friendly automation of all relevant processes and documentation on a decentralized, blockchain real estate platform could also help by cutting out additional inspection costs, registration and loan fees, as well as property taxes, all enforced by quantifiable smart contracts.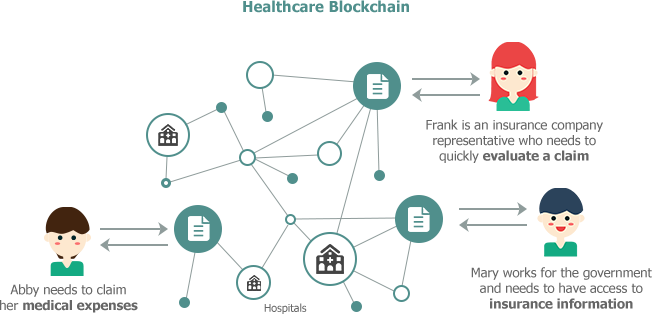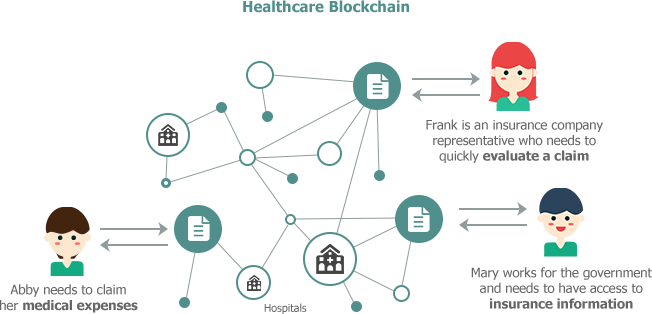 Combined with new models of flat ownership that could potentially span the global market, decentralized payment projects could be used to facilitate low-cost, high-speed transnational micropayments which would distribute the payment among all stakeholders concerned. Within the context of payments, introduction of smart contracts into blockchain real estate ledgers and transactions, has clear potential in streamlining various real estate processes, such as releasing apartment ownership, or rental documents upon a completion of a cryptocurrency transfer. The benefits of this aspect of blockchain use cases when applied to real estate are already being recognized by a variety of private institutions and governmental bodies.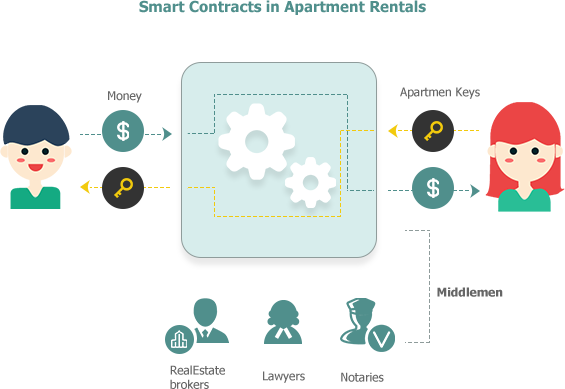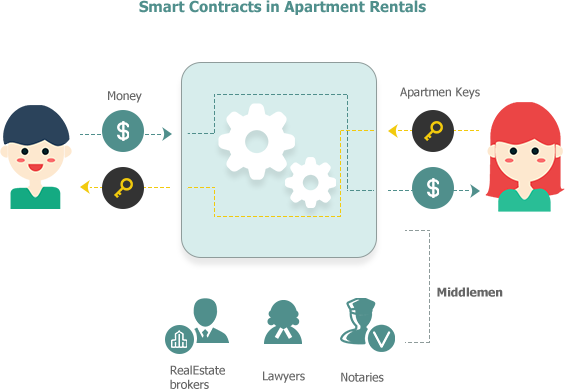 Advice
Our Blockchain Development solution can implement ERC-20 together with ERC-721 standard used for exchangeable, non-fungible token and digital asset ownership. ERC-721 defines a minimum interface a smart contract must implement to allow unique tokens to be managed, owned, and traded. ERC-20 can create the TOKEN for transactions of exchange.
We offer a powerful combination of profound tech expertise, mature, low-risk processes, and proven experience in a variety of business domains to turn your business idea into reality. 
Schedule a Call with us now!